Year 5 Booster packs in English and Maths
From apostrophes to spelling mnemonics, prefixes to synonyms, the Year 5 English Booster pack is bursting with revision activities to help consolidate and build on your child's literacy learning. And there's plenty of cutting and sticking, word searching, thesaurus checking and script writing to be done along the way!
Rounding speed challenges, zoo subtraction problems, spotting square numbers and a little bit of pizza maths... it's all included in the Year 5 Maths Booster pack, designed to help your child practise and revise the key KS2 maths skills they've learned at school.

Discover a unique learning programme for your Year 5 child
The Learning Journey programme covers all the core areas of learning your child will be expected to master in English and maths during Year 5. Work through the 40 worksheets that comprise each programme in order, or pick those that cover topics you know your child is struggling with, and by the end of the school year you can be sure your child's learning is on track. You can also get your child to take a Year 5 Progress check.There are six Year 5 Progress checks (one for each school term in English and maths). Each Progress check includes questions on the areas of learning that your child will be covering in that school term. Just get your child to take the test, then check the answers we provide and you'll see straight away if your child has grasped each of these learning skills.

Grammar Made Easy
Grammar Made Easy is for every parent who wants their primary child to do well at school, to see them gain top marks for grammar and punctuation and use language as a door to future opportunities.
Each chapter of the eBook focuses on a specific area – such as tenses or apostrophes – and provides clear, simple explanations of rules to remember, plus examples of what's right, what's wrong and why. Then, there are quiz questions to recap and check that your child has understood everything.
Once you've got your copy, you'll be able to:
Make sense of every grammar rule
Boost your child's ability to write and speak
Play games and quizzes to reinforce learning
Help your child achieve great results in their English SATs
Set them up for success with foreign languages
You don't need to be a grammar expert to help your child to become confident in English!

A Parent's Guide to Secondary School
Starting to think about secondary school? A Parent's Guide to Secondary School takes you through everything you need to know, from deciding which schools to apply for, through the application and appeals process, to supporting your child in the first weeks and months in their new school.
The expert advice and practical tips from parents contained in these pages will ensure that you are able to help your child prepare for this exciting new chapter in their life, and that they begin secondary school feeling confident and supported both practically and emotionally.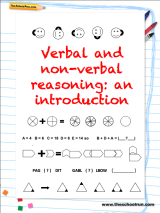 Preparing your child for the 11+?
If your child is in the last years of primary school you might be thinking about selection tests like the Eleven Plus and how to prepare for them. To help you decide on your approach we've put together an introduction to verbal and non-verbal reasoning, with expert tips, advice and practice questions and answers for you and your child.
The pack has been written to provide a general overview of the key skills tested at 11+, including practical examples of the common types of questions, hints and explanations to help you understand the solutions and play-based ways to help prepare your child at home.
Year 5's Homework Timetable
Monday

Page from Rising Stars Maths book (due following Monday)

Tuesday

Multiplication tables

Wednesday

Reading/writing

Thursday

Page from Rising Stars SPAG book (due following Thursday)

Friday

Topic - this research does need to be brought back into school to share and help shape the topic work that the children complete (due Monday.

Spellings - tested the following Friday.
Year 5's Summer Homework Challenges
Over the summer, I would like you to complete some homework activities in order to make sure that you are ready to face the challenge of Year 6. The homework that you bring back to school on our first day in September will help me to find out how well you work, how much effort you put in to your homework and how creative you can be.
The first part of your summer homework challenge is to read something every day. I have given each of you a workbook to log your reading activity in. As i've explained to you in class, there are activities for you to complete on the inside of the front cover - complete as many activities as you can. For each activity that you complete, you will receive points (as indicated on the activity sheet) - there will be a prize for the student with the most points in September and there will be a prize for the student who has given the most effort to completing their activities. I am looking for you to be creative, present your work beautifully and read as much as you can this summer - it really will help you to be ready for Year 6!
The second part of your challenge is to complete your Year 5 Rising Stars Maths and SPAG books. I know that you've been working hard over the past few weeks to complete the pages but I want you to dedicate some time over the summer to making sure that the whole book is finished. If you need help in completing the pages, you can always visit the mymaths website (login:holdenclough and password:three) or you could have a look at grammaropolis. We'll be using these websites quite a lot next year so it would be a good idea to practice using them over the summer.
Your third summer challenge is to have some fun! Go outside, play games, spend time with your friends and families and have a good rest so that you're raring to go when September arrives.
Good luck with your summer challenges, I am looking forward to seeing what you've produced on our first day of Year 6 and i'm looking forward to being your teacher! 
Miss Jarman
Message to parents and carers - it has become apparent that we need to really work on our times tables in Y5. This is in terms of times table knowledge, fluency in saying our tables and speed of recall of random multiplication facts and the related division fact. Children need to be able to say their times tables all the way through (saying the whole calculation e.g. 'once two is two, two twos are four, three twos are six..' etc. as opposed to just counting in multiples 'two, four, six...' etc. The reason this is important is so that when they have to recall a random multiplication fact they can do this with ease and don't have to go through all the multiples. It also helps with using the inverse and knowing the related division fact.) The children then need to be able to answer random times tables questions and finally, they need to be able to use that knowledge to give the related division fact. So if they know that 6 x 7 = 42, then they also know that 42 ÷ 7 = 6 and
42 ÷ 6 = 7. Speed of recall is important - we are aiming to have the answer in under three seconds! Please can you find some time, maybe five minutes a day, to help your child and test them with some times tables questions.
Thank you for your continued support.
Topic homework: given Friday 5th February and due Monday 8th February
After Miss Jarman's horrendous drive to work, battling her way through a traffic jam caused by a sink hole in Charlesworth, we were a bit curious about what causes sink holes and why they just suddenly appear.
Given that we are currently studying about the water cycle, I'd like you to see if you can answer these questions; what can you find out about sink holes? Why do they appear so suddenly? Can you find some images of sink holes?
Remember - this will be shared in Monday's lesson with our Y6 friends so make sure you have something to contribute!
Spellings given 5.2.16 to be tested 12.2.16
Group 1: decide, describe, different, difficult, disappear
Group 2: independent, tolerant, reluctant, confident, persistent, consistent, permanent, significant, assistant, relevant
Bonus topic words: (with a sinkhole theme!)drainage, depression, concave
Spellings given 29.1.16 to be tested 5.2.16
Group 1: calendar, caught, centre, century, certain, circle, complete, consider, continue
Group 2: partial, crucial, potential, special, substantial, artificial, influential, essential, confidential, initial
Bonus topic words: Yangtze, atmosphere, vapour
Homework given 29th January and due in Monday 1st February - create a quiz about The Water Cycle so that you can test the Y6s on Monday afternoon. Aim for 5 - 10 questions and ensure you have a separate answer sheet! Involve parents and carers and try and include a range of questions so that some are multiple choice, some are short answers and some will require a longer answer.
Remember - you also have an ongoing homework to work on your speech!
Homework given 21st January, to be brought back Monday 25th January and shared with Years 5 and 6 in our afternoon lesson together. (Please ensure that this homework is completed and brought in as it will be used in the lesson). Your task is to write the opening paragraph of your speech, thinking about how to engage the listener and the effect you want to create for your audience. Remember that what you write is designed to be heard, so at home, practise reading it out loud and involve parents and carers.
Spellings given 15.1.16 to be tested 22.1.16
Group 1: precious, spacious, gracious, cautious, suspicious, atrocious, pretentious, conscientious, delicious, vicious
Group 2: believe, bicycle, breath, breathe, build, busy, business
Bonus topic words: Seine, Thames, estuary
Public Speaking Homework due Monday 18th January 
'If you could meet anybody from history. Who would you want to meet and why?'
This weekend, I would like you to have a think about who may be the subject of your speech. Choose three people that you think would be interesting to meet and find out what you can about them. Create a mini fact file about each person that you can share with others in your Kagan team on Monday.
Spellings given 8/1/16 to be tested 15/1/16
Group 1: accident (ally), actual (ly), address, answer, appear, arrive
Group 2: fiction, invitation, intention, admission, expansion, conversation, physician, electrician, beautician, politician
Everyone will then have a go at these bonus topic words: tsunami, reservoir, Mississippi
Homework Project: Major World Rivers due Monday 11th January
ENGLISH- Key Words/ Spellings/ Grammar
Maths- Times Tables/ Weekly Maths Tests
Year 5 Spelling List
1. Suffix cious, tious.doc
2. Suffix cial, tial.doc
3. Suffix ant.doc
4. Suffix ent.doc
5. Suffix ance.doc
6. Suffix ance.doc
7. Suffix ence.doc
8. Suffix able.doc
9. Suffix able -ible.doc
10. Suffix ably -ibly.doc
11. Suffix to fer.doc
12. Sounds ie, ei.doc
13. Letter string ough.doc
14. Silent Letters b, c.doc
15. Silent Letters g, k.doc
16. Silent Letters h, k.doc
17. Silent Letters n, t.doc
18. Silent Letters u, w.doc
19. Homophones ce, se.doc
20. Homophones ow, ou.doc
Year 5 Grammar Practice Sheets
Maths Prompt Sheet - Work being covered
Weekly Maths Skills Tests